According to the National Insurance Crime Bureau Hot Wheels report, two 1990s-era Honda models contributed 42 percent of all top 10 thefts.
The National Insurance Crime Bureau (NICB) today released its annual Hot Wheels report which identifies the 10 most stolen vehicles in the United States. The report examines vehicle theft data submitted by law enforcement to the National Crime Information Center (NCIC) and determines the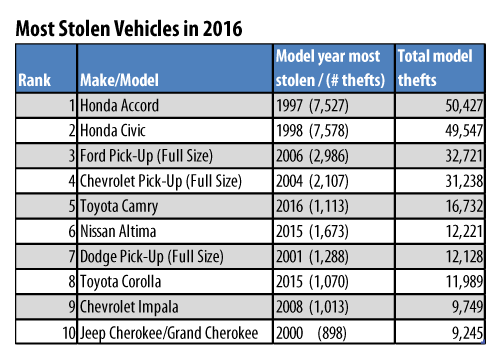 vehicle make, model and model year most reported stolen in 2016.
While Honda Accords and Civics dominate this annual list, they are older, pre-"smart key" production models. Since the introduction of smart keys and