The Auto Care Association reports that the U.S. Copyright Office released its long-awaited report on the Digital Millennium Copyright Act (DMCA) last week, recommending that Congress revise the law to ensure that exemptions be granted to third parties who wish to access certain software.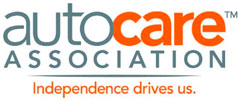 Last year, the Auto Care Association called on the copyright office to clarify consumer ownership of vehicle software necessary to permit lawful repairs to their vehicles.
Enacted 20 years ago to prevent unauthorized access to or use of copyrighted works, the DMCA, as it relates to competition, has come under scrutiny in recent years.
In