J.D. Power and LMC Automotive estimates U.S. retail SAAR of 13.1 Million, the Lowest for June in five years.
The new vehicle retail sales pace in June is expected to be lowest for the month since 2012, according to a forecast developed jointly by J.D. Power and LMC Automotive.
Retail sales in June are anticipated to reach 1,168,400 units, a 1.3 percent decrease compared with June 2016. The seasonally adjusted annualized rate (SAAR) for retail sales is expected to be 13.1 million units, a decrease of 51,000 units from a year ago.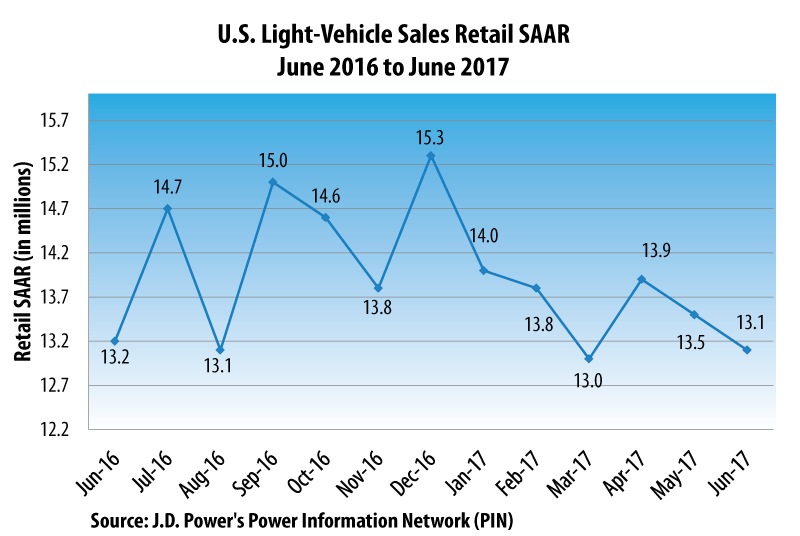 "The auto industry is pacing towards its weakest