Standards will enable communication of scan results between collision repair shops and insurers.
The Collision Industry Electronic Commerce Association (CIECA), the collision repair industry data communications standards developer, today announced it will begin work June 19 on a new project to implement the exchange and transmission of scanning diagnostics results within the Business Message Suite (BMS).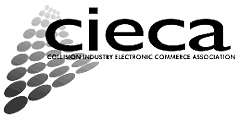 Announced in May, the project aims to enable the communication of diagnostic scan output files and documents between the collision repair facility, the insurance carrier, or other involved parties.
"Vehicle Scanning has become an integral part of the entire repair process on certain vehicles.