According to a report by Accenture, while the long-term impact of autonomous vehicles will reduce the need for auto insurance, initially they will expand the insurance business.
Insurance coverage for autonomous vehicles will bring $81 billion in new premiums to the U.S. auto insurance industry over the next eight years, driven by risks related to cybersecurity, software and hardware and by the need for additional public infrastructure coverage, according to a new report from Accenture (NYSE:ACN) and Stevens Institute of Technology.
According to the report, traditional auto insurance earned premiums will peak in 2023.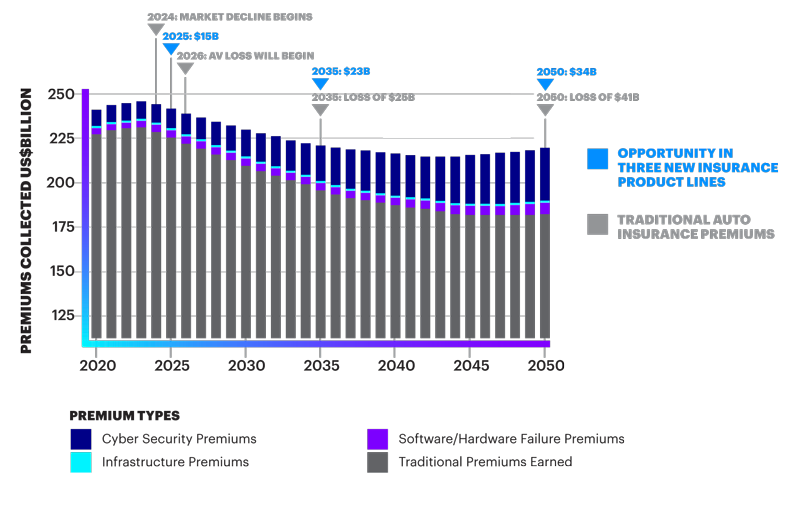 "Insurers are bracing for long-term declines