Automotive aftermarket associations reaffirm commitment to NAFTA.
The Auto Care Association hosted a meeting with Automotive Industries Association of Canada (AIA Canada) and Asociación Nacional de Representantes, Importadores y Distribuidores de Refacciones y Accesorios para Automóviles, A.C. (ARIDRA) during its Spring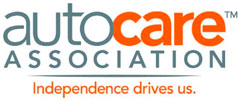 Leadership Days in San Antonio, Texas on May 2. The purpose of the meeting was to share information about the association's respective programs and identify areas of collaboration, including increased access to market research, education programs, trade promotion activities and technology initiatives.
AIA Canada represents the automotive aftermarket supply and service chain in Canada. The association administers I-CAR Canada