Copart, Inc. (NASDAQ:CPRT) announced the expansion of its location in Ebensburg, Pa. near Altoona.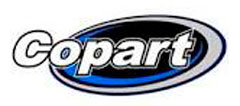 "Pennsylvania is already one of our top states in number of Copart locations. With the expansion of one of our existing locations, we're adding even more vehicle storage capacity in the Keystone State," said Jay Adair, CEO of Copart. "Each expansion represents Copart's dedication and hard work, and I couldn't be more proud of the team behind the growth."
The address for the Ebensburg location is 4007 Admiral Peary Highway. Its live online car auctions are every Thursday at 10 a.m. eastern time.