J.D. Power and LMC Automotive Report Incentives Rise Considerably
New vehicle retail sales are expected to remain on pace with last year, but incentive spending is at record levels through April, according to a forecast developed jointly by J.D. Power and LMC Automotive.
Retail sales in the month of April are anticipated to reach 1,169,700 units, a 1.3 percent increase compared with April 2016 on a selling day adjusted basis. Year-to-date, retail sales in 2017 are up 0.3 percent compared to the same period a year ago.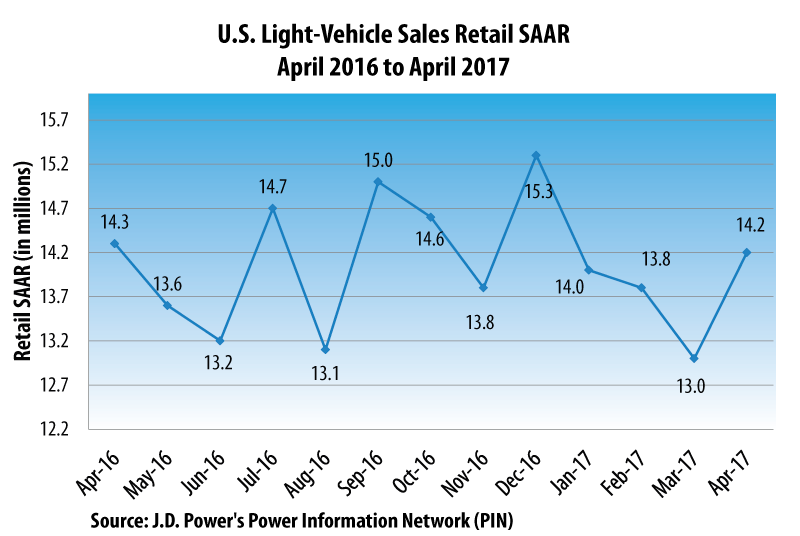 Deirdre Borrego, senior vice president of automotive data and analytics at J.D. Power,