Bill now moves to Appropriations Committee.
At a hearing on April 19, the California Assembly Insurance Committee approved Assembly Bill 1679 (AB 1679) that seeks to overturn California Department of Insurance (CDI) anti-steering and collision repair labor rate regulations that took effect in March.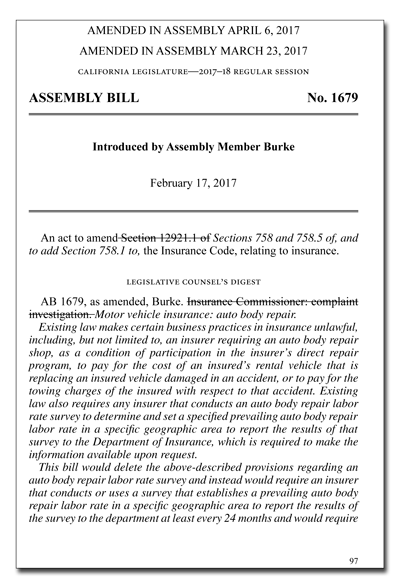 The bill passed by a unanimous 13-0 vote during the hearing.
As CollisionWeek reported April 11, AB 1679 was introduced by Assemblywoman Autumn Burke. The bill, as amended on April 6, would reverse key provisions of both the anti-steering and labor rate regulations that were adopted by the California Division of Insurance late last year