But J.D. Power research shows drivers of all ages embrace driving assistance features.
With the exception of Gen Y, all other generational groups are becoming more skeptical of self-driving technology, which poses a new challenge to car manufacturers and technology developers, according to the J.D. Power 2017 U.S. Tech Choice Study.
J.D. Power defines the generations as Pre-Boomers (born before 1946); Boomers (1946-1964); Gen X (1965-1976); Gen Y (1977-1994); Gen Z (1995-2004).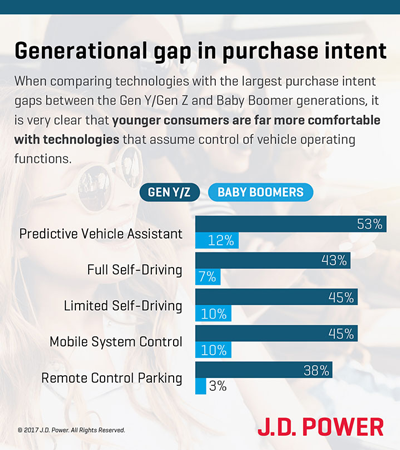 "In most cases, as technology concepts get closer to becoming reality, consumer curiosity and acceptance increase," said Kristin Kolodge, executive director of driver interaction and HMI research at