Company states proposal fails to recognize value of AkzoNobel and neglects to address significant risks and uncertainties, including extensive anti-trust concerns.
AkzoNobel today announced it has rejected a second unsolicited proposal from PPG Industries Inc. to acquire AkzoNobel.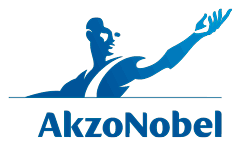 According to Akzo, the proposal on March 20, fails to reflect the current and future value of AkzoNobel, it also neglects to address the significant uncertainties and risks for shareholders and other stakeholders.
The Management Board and Supervisory Board of AkzoNobel, together with their financial and legal advisors, have thoroughly reviewed the second proposal taking into consideration the interests of AkzoNobel's shareholders,