Hit Record for Third Year in a Row
According to a report from the U.S. Department of Transportation released Friday, U.S. vehicle recalls hit an all-time high in 2016 for the third year in a row. In 2016, vehicle manufacturers initiated 927 separate recalls affecting a record 53.2 million vehicles–the highest number of auto recalls in one year.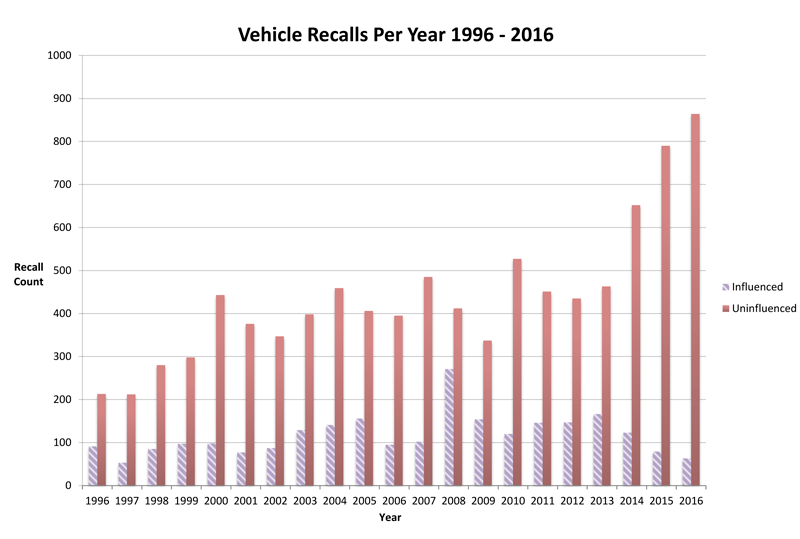 In 2015, there were over 51 million vehicles recalled in 869 separate recalls.
According to the DOT, only about 75 percent of vehicles recalled in a given year are ever fixed.