Copart, Inc. (NASDAQ:CPRT) announced the opening of its fifth location in Illinois.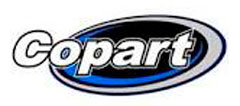 "The opening of this location in southern Illinois addresses our increasing volume, which has been driven by both organic growth in the industry and market wins," said Jay Adair, CEO of Copart. "Furthermore, it gives us the capacity for continued expansion in the St. Louis region."
The new Alorton, Ill. location hosts online auctions every Wednesday at noon CST.