Copart, Inc. (NASDAQ:CPRT), the vehicle auction company, announced the opening of its 15th location in the United Kingdom in Newbury.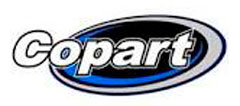 "The investment in the Newbury facility has added capacity to support our current and future growth in the UK," said Nigel Paget, Chief Executive Officer – Europe. "It is the first of our facilities to be purpose built, which helps us provide exceptional service for our Members."
Copart's Newbury location has online auto auctions every Thursday at noon GMT.
"Copart's continued growth in the UK is both a response to the industry's increasing volume and a reflection of our ability to