Service King Collision Repair Centers welcomed members of the U.S. Department of Defense and the U.S. Army's Soldier For Life Program Tuesday inside the company's North Texas home office. The meeting included Lt. Col. Derwin Brown as well as representatives from Service King's senior executive team and recruiting teams.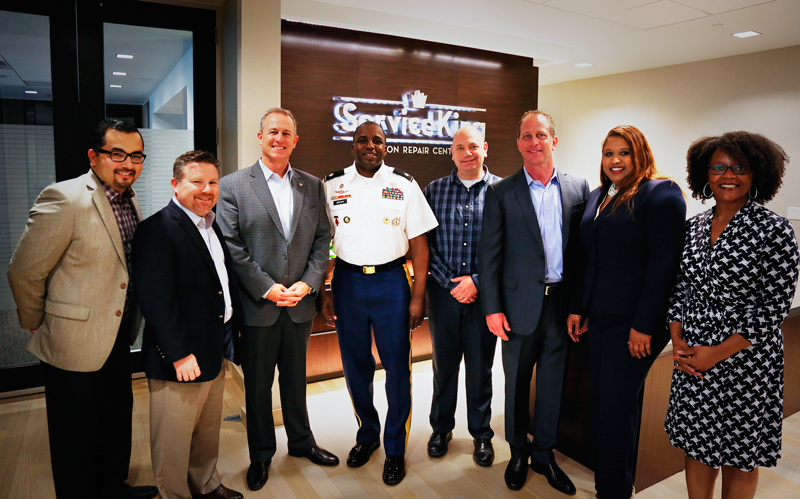 Together, the group discussed opportunities and strategies to better serve Army veterans and families including Service King's active Mission 2 Hire program. Brown currently serves as Soldier For Life's Director of the West Region.
"Service King takes immense pride in actively reaching out to military veterans and families across the U.S.