Measure referred to House Insurance and Commerce Committee.
Arkansas Senate Bill 291 (SB 291), that seeks to repeal the requirement that original equipment collision repair parts be used when a vehicle is under warranty, was approved by the State Senate by a vote of 21-9 with 1 abstention. Three members did not vote.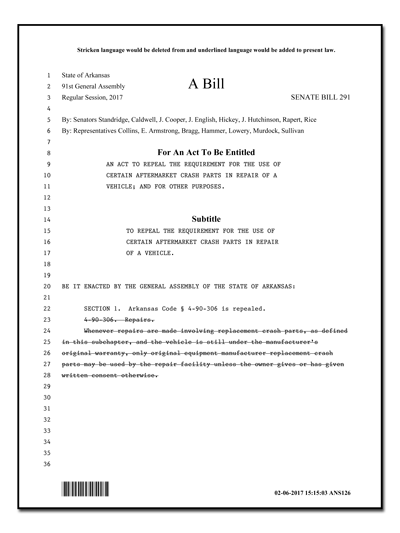 Introduced by Senator Greg Standridge (R) and Representative Charlie Collins (R), SB 291 would repeal the Arkansas requirement that only OEM collision repair parts are used when a vehicle is covered under the vehicle manufacturer's warranty, unless the owner consents to the use of other parts.
Currently,