The Automotive Service Association (ASA) has opened online registration for its 2017 Annual Business Meeting, which will be held April 24-26 at the Magnolia Hotel in Denver.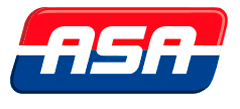 Information about the meeting, schedule of events and online registration are available online. Attendees also may use the site to book reservations at the Magnolia Hotel.
The event will kick off with a Welcome Reception on the evening of Monday, April 24, sponsored by Federated Insurance.
On Tuesday, April 25, all ASA members are invited to attend a board of directors meeting, where board members for 2017-2018 will be sworn in during