The Automotive Service Association (ASA) has announced one of its latest corporate members: Autologic Diagnostics.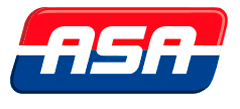 Corporate membership provides an opportunity for companies to expand their relationships with ASA and its leaders in the collision repair and automotive service segments of the industry.
Autologic Diagnostics, based in the United Kingdom and the United States, is a worldwide provider of the first and only fully integrated, cloud-connected aftermarket automotive diagnostic system, Autologic Assist, which helps technicians and automotive service facilities quickly identify faults in vehicles and repair cars faster.
"The members of ASA are precisely the audience that stands to benefit the