Copart, Inc. (NASDAQ:CPRT), the vehicle auction company, is proud to announce the opening and first online auction at its 14th location in California. This is Copart's sixth location in the southern California market.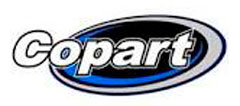 "Identifying and purchasing land in such a densely populated area such as Los Angeles is a real testament to our team," said Jay Adair, CEO of Copart. "This location is our sixth location in Southern California and will allow us to better serve our customers."
Copart Sun Valley hosts online auctions every Wednesday at noon (PST).