According to J.D. Power and LMC Automotive forecast retail sales will fall for sixth time this year.
U.S. new-vehicle retail sales are projected to continue their slide in October, falling 0.8 percent from a year ago on a selling-day adjusted basis, according to a monthly sales forecast developed jointly by J.D. Power and LMC Automotive.
Retail sales are projected to reach 1,099,200 units in October, the sixth time in the past eight months that sales have fallen on a year-over-year basis. Total new-vehicle sales are projected to fall 0.2 percent in October to 1,347,000.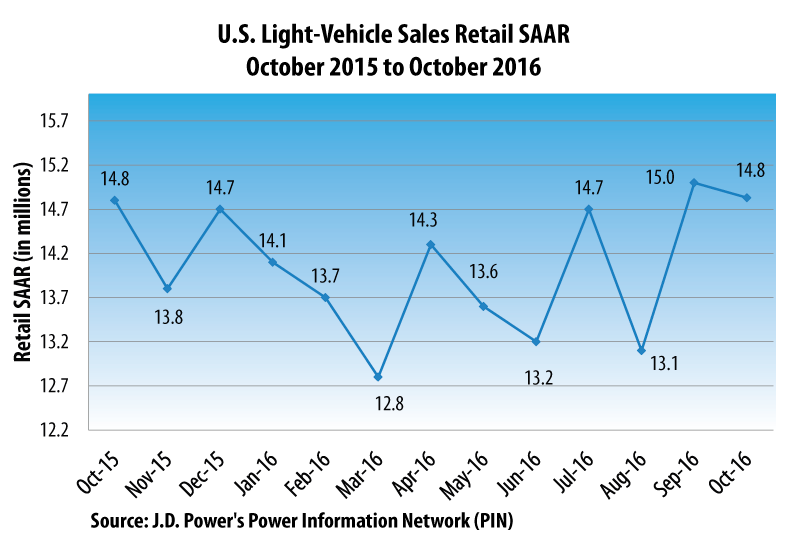 John Humphrey, senior vice president of