According to American Family, the auto insurance company's customers in its 19 operating states submitted 30,023 claims for animal-vehicle crashes during 2015.
The cost of the claims totaled $95,165,788, with the average claim costing $3,279. Wisconsin ($28,986,443), Missouri ($16,880,599) and Minnesota ($14,978,087) reported the highest numbers
The chart below details the top 12 states among the 19 states in which American Family operates.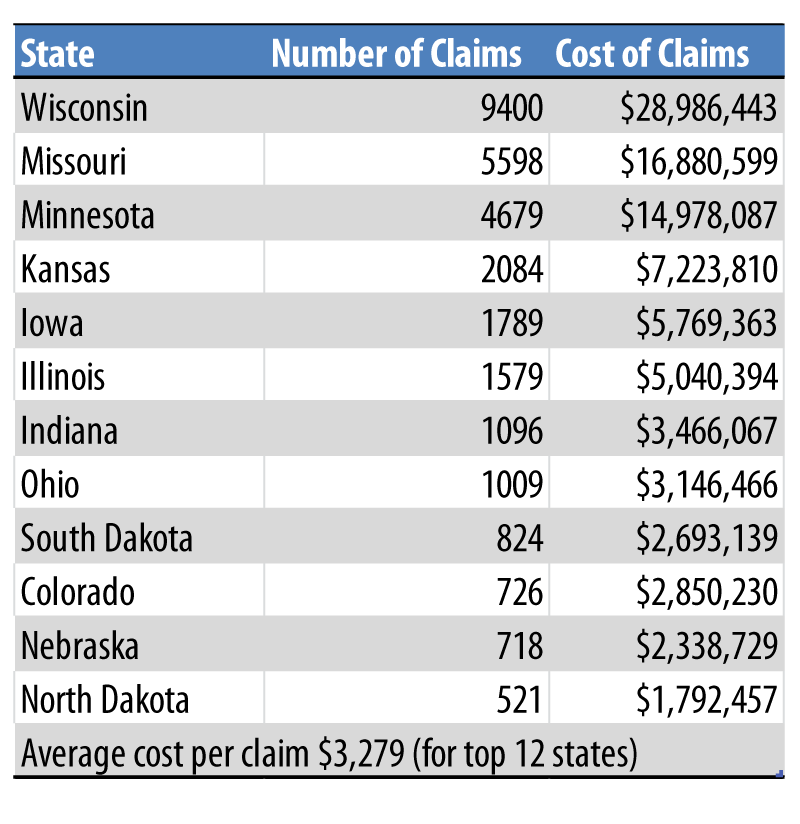 American Family Insurance is the nation's 13th-largest property/casualty insurance group.