Changes would allow labor rates determined in older survey to move down if the consumer price index declines. Would restrict labor rate methodology to use price charged by the simple majority versus average labor rate.
The California Department of Insurance (DOI) has published amendments to proposed regulations governing insurance company labor rate surveys and anti-steering regulations.
In early March, the DOI published two proposed regulations detailing new requirements for labor rate surveys conduct across collision repair facilities as well as amendments to anti-steering regulations.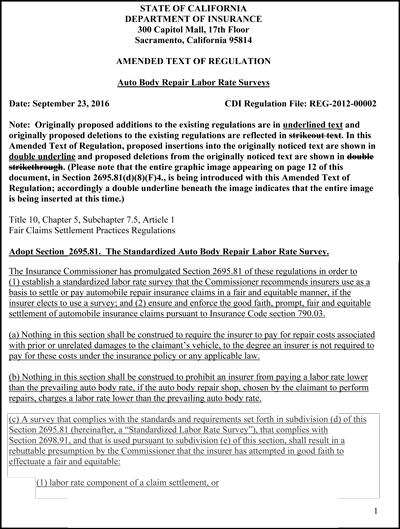 The proposals were designed provide consistency in the way insurance companies conduct labor rate surveys.