Axalta Coating Systems (NYSE:AXTA), received a supplier award for innovation for its new refinish fast-cure clearcoat technology by French car maker Renault, at a ceremony in Paris, France on June 20.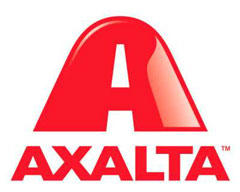 Axalta is the only company this year to receive an award from Renault in the innovation category.
Adrien Schrobiltgen, Axalta's Vice President of Refinish Systems for Europe, Middle East & Africa, and Laurent Oliveras, Axalta's Country Business Manager of Refinish Systems for France, received the award from M. Gaspar GASCON ABELLAN – Product Engineer Director for Renault, on behalf of Axalta.
Schrobiltgen says, "We are very honored to have