The California Autobody Association (CAA) announced it has completed a successful collaboration with CCC Information Services, helping California collision repairers meet state repair regulations as set by the California Bureau of Automotive Repair (BAR).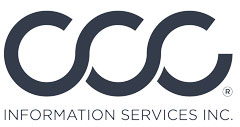 Through the collaboration, CAA provided CCC with the most common compliance issues their membership encounters, and CCC developed a comprehensive set of configuration guidelines for its CCC ONE Total Repair Platform, providing suggestions on how to address each within CCC ONE.
CAA's membership comprises more than 1,000 individual and independent auto repair businesses in California.
CAA and CCC will jointly present these guidelines and the corresponding