The Automotive Service Association (ASA) announced a new member benefit in cooperation with NAPA AUTO PARTS.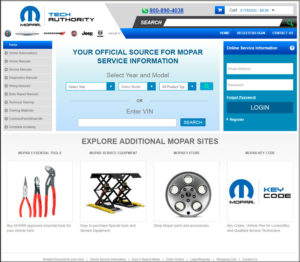 The purpose of ASA's partnership with NAPA was to develop a membership benefit program aimed specifically at scan tools and subscription costs to access OE information. And due to the enormous popularity of Mopar's TechAuthority Online program, NAPA has agreed to help offset the annual subscription cost for ASA members.
Mopar's TechAuthority offers diagnostic tools for 1981 and later model Chrysler Group vehicles. It makes the same information that Chrysler Group dealerships rely on available to other service technicians and independent shops.
"NAPA has