The Auto Care Association announced two staff appointments. Nathan Perrine was named chief financial officer (CFO) and Joe Register director of emerging technologies.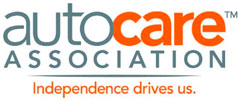 Perrine, who will assume responsibilities on July 18, most recently served as vice president, finance and administration, and CFO of the American Coatings Association in Washington, D.C.
Prior to joining the American Coatings Association in 2011, Perrine was CFO at Tate & Tryon, CPAs and Consultants. From 2001 to 2005, he served as manager, regional finance operations, for the Special Olympics.
"Nathan brings to our association extensive knowledge and experience in business accounting principles as well as