General Motors paint engineering reviewed and approved BASF's comprehensive standardized test process for its Glasurit and R-M automotive refinish materials. All products tested received approval into 2017, the 21st time the refinish system manufacturer has received approval from the vehicle manufacturer.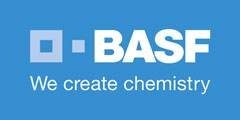 "Glasurit and R-M paint systems consistently provide the top quality finishes required by GM," said Jeff Wildman, BASF Manager of OEM and Industry Relations. "BASF has more OEM approvals than any other paint manufacturer."
BASF was also named a GM Supplier of the Year in March, which is the 11th time they received the award since 2002.
Collision repair