Copart, Inc. (NASDAQ:CPRT), announce the opening of its first location in the Republic of Ireland.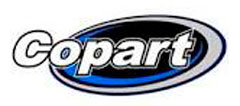 "We are really excited about expanding our presence in the European market. This location allows us to better serve our large international buyer base and clients," said Vinnie Mitz, President of Copart. "We are pleased with the success of our first online auction in the Republic of Ireland, and we look forward to future auctions."
Copart Ireland held its first online auction May 31.
"Launching Copart in the Republic of Ireland was a logical step. We have many existing buyers in Ireland, and this number