The Automotive Service Association (ASA) will hold its annual business meeting April 25-27 at The Westin Crystal City Hotel in Arlington, Va., near Washington, D.C. The event will kick off with a Welcome Reception on Monday evening, April 25.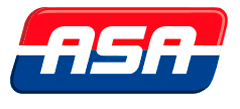 All ASA members are invited to attend an open board meeting Tuesday, April 26, from 8 a.m.-noon. The meeting will be followed by a recognition luncheon and the swearing-in of the 2016-2017 board of directors. Dan Risley, ASA president/executive director, will deliver a state-of-the-association address.
Registration for the event and hotel information is available online.
ASA members are also invited to