Registration is now open for PPG's annual spring MVP Business Solutions Conference being held April 24-26 at the JW Marriott Camelback in Scottsdale, Ariz. The conference has a notable lineup of prominent keynote speakers, meaningful seminars and interactive workshops all focused on aiding attendees with improving their collision center performance. The conference is structured to give participants exposure to fresh approaches for advancing their competitive capabilities.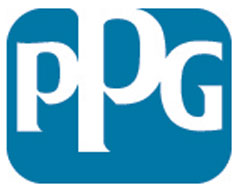 "PPG remains committed to supporting our customers with training, consulting and value added programs that help position our customers as winners in the industry. As their needs evolve our services evolve and as they grow we grow" says Jim Berkey, PPG, Director, MVP Business Solutions. "A working partnership around performance has never been more appropriate."
The comprehensive conference schedule is highlighted by prominent keynote speakers: Josh Linkner, Jim Carroll, and David Avrin. Topics include:
"The Gravity-Defying Leader", the highly successful serial entrepreneur and now a tech investor, Linkner shows leaders how to employ his simple but effective framework to ramp up the creativity and identify/launch ideas that will break through and defy gravity.
"Accelerating the Auto Industry and the Challenge of Change" and to embrace the change! Join keynote speaker Jim Carroll, who will challenge and inspire the audience to embrace the future as an opportunity to be pursued rather than a threat to be feared.
"Winning in Business ~ When Everyone is Good!" – Creating visible advantages to become the best choice in a sea of good choices. In this high-energy, content-rich, and entertaining presentation, acclaimed business speaker and author David Avrin, CSP will show your team how to align your organizational strategy around your greatest competitive advantages.
The conference commences on April 24 with leisure actives that include the Randy Dewing Memorial Golf Tournament or relaxing at the JW Marriott spa or pool and followed by a welcome reception.
Some of the breakout sessions scheduled for the event include:
"Fusion Marketing – 2020 Marketing & Beyond"
"Servicetopia – The Ultimate Customer Service Experience"
"Predictive Hiring?!"
"The Secret Weapon to Get Results!"
"Handling Public Relations when the Negative News is Looking at You"
"Getting the Most from Your Parts Vendor Relationships"
"Your First Aluminum Estimate, Are You Ready?"
"Effective Non-Verbal Communication – Body Language"
The conference is open to owners and managers of collision centers using PPG Refinish products.
Complete conference details and registration information is available online.