Service King Collision Repair Centers announced continued expansion in the Washington D.C. market with the acquisition of Southern Auto Body and its two collision repair centers in Fredericksburg, Va.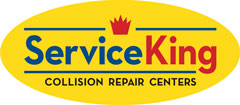 Earlier this week, Service King announced the acquisition of Precision Collision, also in the D.C. market.
Service King and Southern Auto Body finalized the merger Feb. 5. The two repair centers are located at 30 Trade Street and 10881 Houser Dr. in Fredericksburg.
"This is an opportunity for our staff and valued customers to work alongside the very best team in the automotive repair industry," said Olaf Herrick, owner of