Attendees can now sign up for education program at March 18-20 trade show.
Registration for this year's Alliance of Automotive Service Providers of New Jersey (AASP/NJ)'s 39th Annual NORTHEAST Automotive Services Show Educational Program is now open. AASP/NJ has announced the slate for the association's flagship event, taking place March 18-20at the Meadowlands Exposition Center (MEC) in Secaucus, N.J.
A complete list of seminars and registration information is available online.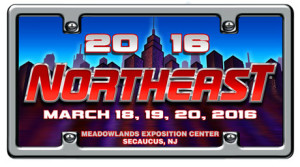 The NORTHEAST 2016 Educational Program will kick off with the SCRS East Coast Resolution Forum and Leadership Meeting on Friday afternoon, March 18, followed later in the night by the