Shops reporting higher sales compared to previous year decreased during the third quarter. Repair facilities reporting higher earnings also down.
The CollisionWeek quarterly survey of business conditions reported by collision repair facility owners and managers indicates that the overall percentage of facilities with higher sales decreased in the third quarter of 2015 compared to the second quarter. The percentage with higher sales, however, is still above the average since CollisionWeek began the research in 2002.
The percentage of shops reporting higher earnings in the third quarter versus last year was down compared to the result in the second quarter.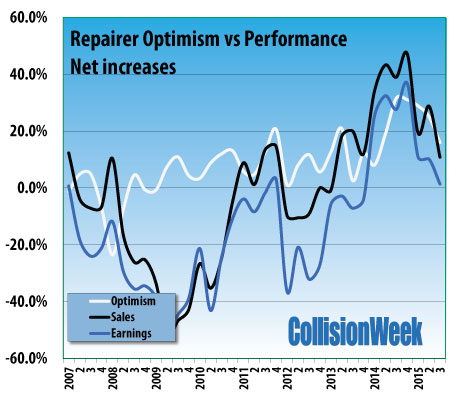 Optimism