Research by the insurance industry consumer education organization analyzes customer demand for both insurance company collision repair facility referrals and generic crash parts.
The Insurance Information Institute's (I.I.I.) yesterday released a new report, PulsePoints: Home and Auto Insurance, that examines a variety of consumer attitudes and opinions on insurance topics. Among the finding of interest to the collision repair industry, include consumer attitudes toward both insurance company referrals to their direct repair program (DRP) collision repair facilities and opinions on non-OEM crash parts.
DRP Referrals
According to the report, the practice of offering DRP referrals to policyholders met with strong approval overall. Almost four out of five policyholders, 79 percent, said they wanted their insurer to recommend an auto repair shop.
Probably of greater importance to repair facilities, the III asked consumers if offered the choice between a repair shop of their own choice or an insurer recommended shop, 72 percent said they were more likely to use the recommended shop.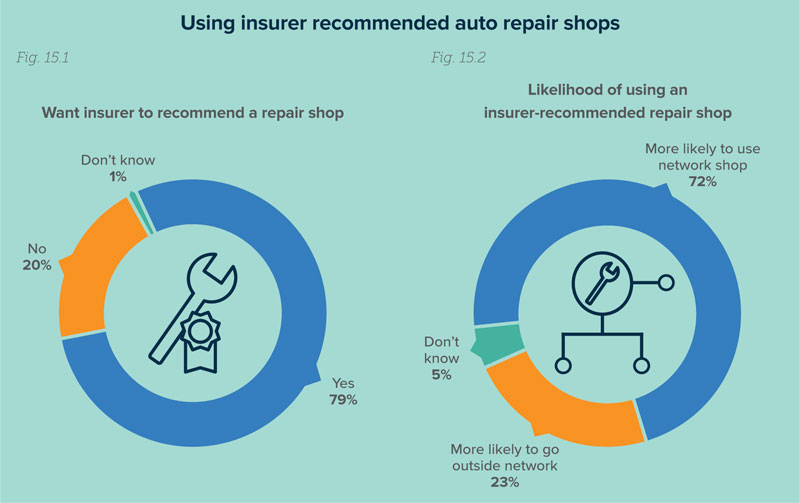 The report provides some breakdowns of the response. According to the report. Respondents living in the Northeast and those earning $100,000 or more were more likely to say they would use an insurer-recommended shop (77 percent) along with those age 18 to 34 and those earning $35,000 to under $50,000—76 percent of whom responded positively toward using a recommended repair shop.
Aftermarket Parts
The Pulse Survey asked how consumers felt about using the less expensive "generic" crash parts for repairs. According to the report, 74 percent of policyholders would consider using generic crash parts if they were paying for vehicle damage themselves. However, on 64 percent indicated they would agree to use generic crash parts if their insurer were paying for repairs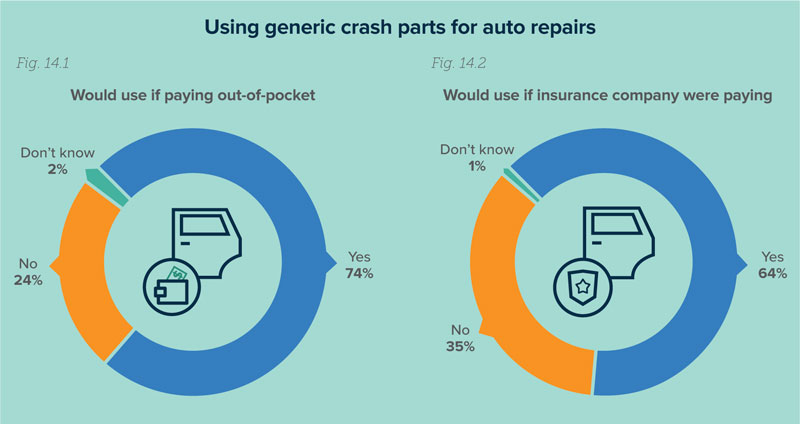 The policyholders most likely to consider using generic crash parts when paying out-of-pocket earned between $50,000 and $75,000— 82 percent. They were closely followed by those earning $35,000 to $50,000 and residents of the West, 81 percent of whom were favorable toward using generic crash parts in out-of-pocket repairs
In addition to details around the collision repair claims process, the report covers a range of insurance related topics—from earthquake and flood insurance to telematics and driverless vehicles.